Welcome to Our Practice
Ear, Nose, and Throat Doctor in Long Beach, CA
Say goodbye to sinus pain and pressure for good and start living your life your way.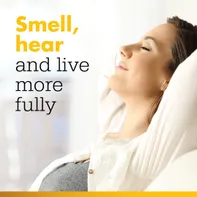 Did you know that millions of people have gotten relief from their sinus pain with Balloon Sinus Dilation? Balloon Sinus Dilation is an FDA approved procedure that we perform right in the comfort of our office. It has proven to be a permanent solution for chronic sinusitis. If you suffer from nasal congestion/stuffiness, nasal blockage, facial pressure/pain, or decreased sense of smell call our office today to schedule an appointment!
Your First Visit
We want your visit to the Tan Head and Neck Center to be enjoyable, efficient, and productive. We strongly believe in giving the time needed to address the unique medical concerns of each patient. In order to expedite the processing of information for new patients, please download our New Patient forms , fill in the necessary information, and bring them to your first visit. Please also bring a copy of your medical insurance card and photo identification.
Services
Thyroid Surgery

& More! Visit Our Services page to learn more.

Co-pays are expected at the time of your visit. We accept cash, credit cards, and personal check. An ATM machine is available in the building.